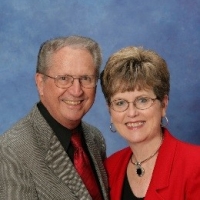 Joel Coppinger, Elder
My joy as a shepherd of this congregation is to see spiritual growth in our church family. If I can encourage or guide a member or family in their walk with Jesus then I have accomplished my goal.
I was born in West Texas but I was raised in Tulare, in this congregation. In 1956 my father, Jake Coppinger, began to fill in preaching until the congregation could find a new minister. He was our preacher here for almost ten years. I was raised a preachers kid and proud of it.
I attended Magic Valley Christian College where I met the love of my life. We will have been married 57 years in August 2017. My first ten years out of college I preached in California and Idaho. In 1970 we came home from mission preaching in Southern Idaho. Since that time I served as a preacher, deacon or elder in the church while supporting myself as a salesman.
God bless our work together,
Joel Coppinger, Cell 559-967-0913
World Bible School of Tulare County
P. O. Box 3700
Visalia, CA 93278-3700
Serving the Churches of Christ